Anesthesiology Multi Specialty Group job located in New Jersey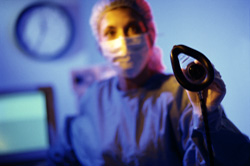 Job Description
full time General Anesthesiologist job opening
No hearts or heads
Offering $300K+ and immediate profit sharing & (3) year partnership tract
B1124- A group in southwest NJ near Philadelphia has a full time General Anesthesiologist job opening. There's 9 O.R.s with B&B cases including OB, peds, thoracic, vascular, ortho, endo & outpatient surgery. No hearts or heads. Offering $300K+ and immediate profit sharing & (3) year partnership tract. Enjoy a top rated family area with excellent schools, many family friendly activities & close proximity to Philadelphia!
(Login for Information), please provide with ID# in the comments section when you apply.
For more info, please contact Bill Brown at (Login for Information) or send c.v. via e-mail: (Login for Information) or fax (Login for Information). For a nationwide listing of anesthesia positions, please visit our website: (Login for Information)
Similar Jobs
Below are the filters associated with this job. You may click on a filter to find more jobs like that or
click here
to start a new search for similar jobs. You may also use the
Advanced Search
to start your search with this jobs criteria.