CRNA Multi Specialty Group job located in Arkansas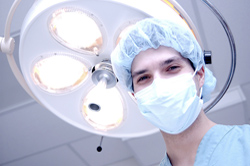 Job Description
a full time CRNA job opening for a variety of cases
Home call with post call day off!
Offers highly competitive salary & generous benefits
BN248- A facility in a beautiful vacation area in northern Arkansas near The Ozarks has a full time CRNA job opening for a variety of cases including peds, ortho & outpatient surgery. Home call with post call day off! Offers highly competitive salary & generous benefits. An abundance of outdoor activities with many lakes, mountains, public parks and rivers nearby. Top retirement area with low cost of living & low taxes.
(Login for Information), please provide with ID# in the comments section when you apply.
Similar Jobs
Below are the filters associated with this job. You may click on a filter to find more jobs like that or
click here
to start a new search for similar jobs. You may also use the
Advanced Search
to start your search with this jobs criteria.