CRNA Multi Specialty Group job located in Florida
highly competitive salary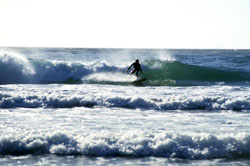 Job Description
Excellent coastal location with abundance of events & activities nearby!
No call, nights or weekends!
Offering highly competitive salary & full benefits
An established private practice in East Coastal FL has a CRNA job opening for outpatient surgery. No call, nights or weekends! Great lifestyle position! Offers highly competitive salary and full benefits! Great location near the coast with endless activities and things to do! Outstanding schools and affordable housing! No state tax! For more info, please contact Chrissy Bigford at (Login for Information) or send c.v. via e-mail: (Login for Information) or fax (Login for Information). To apply for this job, (Login for Information).
For a nationwide listing of anesthesia positions, please visit our website: (Login for Information)
Similar Jobs
Below are the filters associated with this job. You may click on a filter to find more jobs like that or
click here
to start a new search for similar jobs. You may also use the
Advanced Search
to start your search with this jobs criteria.