CRNA Multi Specialty Group job located in New Mexico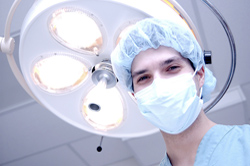 Job Description
CRNA job opening for B&B cases
Flex shifts for a great lifestyle position
Offering $170K+ & full benefits
BN113 - An established private practice in a nice family area in the Albuquerque New Mexico area has a permanent CRNA job opening for B&B cases including OB, healthy peds, regional & outpatient surgery. Flex shifts for a great lifestyle position! SRNAs welcome! Offering $170K+ & full benefits including provided malpractice, medical insurance & retirement plan. Call is 1:10 with post call day off! This is a top rated family area with many events & activities. Enjoy the outdoors & beautiful lakes surrounding the region! Ideal position & reasonable cost of living area!
(Login for Information), please provide with ID# in the comments section when you apply.
Similar Jobs
Below are the filters associated with this job. You may click on a filter to find more jobs like that or
click here
to start a new search for similar jobs. You may also use the
Advanced Search
to start your search with this jobs criteria.