Pain Management Multi Specialty Group job located in New Jersey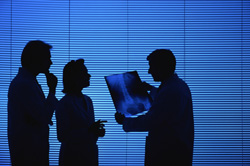 Job Description
No call, no nights or weekends!
Offering highly competitive salary & full benefits
Experienced Pain Physicians Only!
B1044 - A group in the Cherry Hill NJ area in western NJ has a full time Pain Management Physician opening. The Physician can have anesthesia or PM&R residency. Experienced Pain Management Physicians only! No call, nights or weekends. Offers guaranteed salary plus production bonus & full benefits. Offers $300K-$325K starting salary, then 350K 2nd year + 20% collections, 3rd year 400K potential. Successful practice with a great referral base. Excellent location not far from Philadelphia!
(Login for Information), please provide with ID# in the comments section when you apply.
For more info, please contact Bill Brown at (Login for Information) or send c.v. via e-mail: (Login for Information) or fax (Login for Information). For a nationwide listing of anesthesia positions, please visit our website: (Login for Information)
Similar Jobs
Below are the filters associated with this job. You may click on a filter to find more jobs like that or
click here
to start a new search for similar jobs. You may also use the
Advanced Search
to start your search with this jobs criteria.