Psychiatry job located in Oregon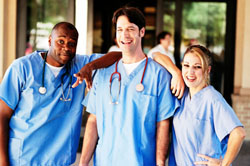 Job Description
Competitive Salary,Sign On Bonus,Excellent Benefits
PSYCHIATRIST - ED Tele Psych in Oregon - FT or PT Telemedicine
(Login for Information) is looking for a BC Psychiatrist for a full-time or part-time position in ED Telemedicine in Oregon. We provide everything to set you up for Telemedicine in the privacy of your home or office. We offer an employed model with competitive compensation plan and excellent benefits. We also offer independent contractor agreements. Full malpractice coverage provided.
(Login for Information), Inc. is a National Behavioral Health Hospitalist and Telemedicine Company delivering high impact Clinical Services in varied clinical settings including Acute Inpatient, C/L, ER Correctional and Outpatient settings.
Location: Psychiatrists can be located anywhere in the USA. Must have an active Oregon medical license and be board certified in Psychiatry. Previous Inpatient experience is also required. You can work from your home or office.

Work Schedule: Minimum of 20 hours per week required with flexible scheduling options - once a schedule is agreed upon, the same schedule would repeat every week.

Credentialing Requirements:
Active Oregon medical license and DEA
Board certified in Psychiatry
Previous Inpatient experience required
For immediate consideration, please send a copy of your current CV to Aymee Sampson - Director of Provider Recruitment at: (Login for Information)
Similar Jobs
Below are the filters associated with this job. You may click on a filter to find more jobs like that or
click here
to start a new search for similar jobs. You may also use the
Advanced Search
to start your search with this jobs criteria.