Psychiatry Hospital Based job located in Utah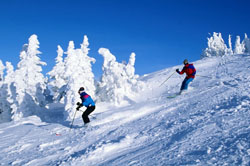 Job Description
Help Build a Brand New Inpatient Program!
35 Minutes from Salt Lake City
An outdoors person's dream location
Northern Utah – Ogden, UT General Psychiatry Opportunities
Ogden Regional Medical Center (ORMC) is growing their existing Behavioral Health Services and building a new inpatient Behavioral Health unit scheduled to open in 2018.
Located in Ogden, Utah, ORMC is adding a 12 bed inpatient behavioral health unit that focuses on treating adult patients in a professional and compassionate manner. This is an exciting opportunity to join an outstanding hospital as they work to develop a robust behavioral health service line that cares for patients in our community.
ORMC is a 228 bed, Level II Trauma Center that draws patients from Northern Utah and surrounding areas. Adding inpatient behavior medicine will compliment an existing Alcohol and Chemical Dependency Treatment program, and it will expand the ability for patients to access appropriate care and receive comprehensive treatment.
This employed opportunity features a base salary guarantee, relocation allowance and benefit package.
The community of Ogden is nestled at the base of the Rocky Mountains and is a short 35 minutes away from Salt Lake City. Ogden offers terrific outdoor recreation opportunities, including skiing, hiking, cycling, climbing and boating. The city has a quaint historic downtown that is home to many unique restaurants and shops. Living and working in Ogden provides an outstanding work/life balance and a great quality of life.
Interested candidates are urged to apply today!
Similar Jobs
Below are the filters associated with this job. You may click on a filter to find more jobs like that or
click here
to start a new search for similar jobs. You may also use the
Advanced Search
to start your search with this jobs criteria.