Ambulatory Care Hospital Based job located in Oregon
$14,157 - $20,903 (plus differencials)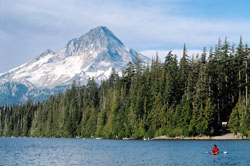 Job Description
Great work/life balance
Employed position with a generous compensation and benefits package, not based on productivity
On-call opportunity that is voluntary and compensated separately
Seeking a BE/BC internal or family medicine physician or nurse practitioner for a full-time position at the Oregon State Hospital in Salem, OR. This is an excellent opportunity to join a medical team providing ambulatory primary care services to a chronically under-served population: adults with severe and persistent mental illness, hospitalized by court order for long-term treatment.
Your colleagues will include the dedicated group of family physicians and FNPs in our medical clinic, as well as a strong and well-staffed team of attending psychiatrists and PMHNPs. Other on-site services include laboratory and pharmacy, dentistry, X-ray, physical and occupational therapy. OSH collaborates with nearby medical specialists, and the local Emergency Department is just minutes away.
You will enjoy:
Great work/life balance
Employed position with a generous compensation and benefits package, not based on productivity
Adequate time to spend with patients
On-call opportunity that is voluntary and compensated separately
Dedicated billing/coding team, so you can focus on patient care
Life in the beautiful Pacific Northwest: hiking, skiing, boating, and a variety of entertainment opportunities are all nearby
We are looking for:
Board-eligible or board-certified internal or family medicine physician or experienced FNP
Passion for advancing health equity, addressing systemic health disparities and treating people from diverse, vulnerable and underrepresented populations
If this sounds like you, please email your Curriculum Vitae to (Login for Information)
Additional position details available by contacting (Login for Information) or visiting the State job posting using this link (Login for Information).
Similar Jobs
Below are the filters associated with this job. You may click on a filter to find more jobs like that or
click here
to start a new search for similar jobs. You may also use the
Advanced Search
to start your search with this jobs criteria.