Neurology Hospital Based job located in Mississippi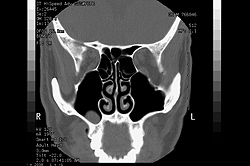 Job Description
Current team: 1 experienced Neurologist, 1 NP, and a Neuropsychologist
Large Referral Network; 8 county service area; 350,000 patient base
Outpatient Clinic with option to do Inpatient
(Login for Information), based out of Meridian, MS, is an integrated health system consisting of a 215-bed hospital; a 49 bed LTAC hospital; 5 critical access hospitals, and over 30 clinics located throughout East Central MS and West Alabama. We are searching for a Neurologist to join our highly successful group and serve the large patient base in our area.
What we can offer:
Rush Neurology has a great staff consisting of one experienced Neurologist, 1 NP, and a Neuropsychologist
Services include diagnostic testing (EMG, EEG, and nerve conduction studies) and therapeutic procedures (botulinum toxin, vagal nerve stimulation, deep brain stimulation).
Responsibilities include outpatient clinic
Large 8 county referral base serving more than 350,000 patients in East Mississippi and West Alabama.
215-Bed Hospital with open 23 bed closed ICU and specialists within the system
Adult Hospitalist program that has been here for 20 years
Strong support from Administration
Strong Financial package
Teaching opportunities for local family medicine residency program
2 year base guarantee, MGMA median or higher
Full Medical Malpractice insurance, plus tail coverage.
Employee benefits provided by Rush, including:

Health and Dental insurance (Employer/Employee Contribution).
Disability insurance.
Life insurance.
Retirement Plans.
Continuing Medical Education (CME) and Association Dues reimbursement of up to $3,750 per year.
Paid time off (PTO) of 160 hours per calendar year to be used for vacation, sick time & CME.
Reimbursement for relevant medical licensures.
Relocation expenses up to $10,000.

Competitive Recruitment packages which can consist of Sign on bonus, stipend and/or loan repayment.
2 Year Hospital Employment with option to go into an independent model (lease space and employees from the hospital).
Meridian, MS: A mid-sized town of about 45 to 50,000. Located on two interstates, it is centrally located and is close to several major cities including New Orleans, LA (3 hours); Jackson, MS (1.5 hours); Birmingham, AL (2.5 hours); Atlanta, GA (4 hours); and the beaches of Gulf Shores, AL (3.5 hours. It is a very family Oriented community with conservative values, a low cost of Living, low crime rate and excellent school options. Our beautiful year-round warm weather allows for multiple outdoor activities including camping, fishing, hiking and boating.
Similar Jobs
Below are the filters associated with this job. You may click on a filter to find more jobs like that or
click here
to start a new search for similar jobs. You may also use the
Advanced Search
to start your search with this jobs criteria.