Internal Medicine-Geriatrics Other job located in Florida
Internal Medicine-Geriatrics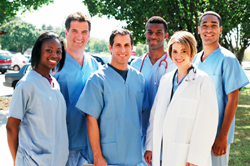 Job Description
Board Certified Required
Certification in Gerontology Required
Bilingual (Spanish/Creole) Preferred
(Login for Information) (HCN) is seeking a Geriatrician-Physician to join our team. HCN is a Federally Qualified Health Center located in Collier County on the beautiful Gulf Coast of Florida. HCN has been providing primary care to underserved patients for over 40 years.
Healthcare Network offers our care team members a competitive wage, comprehensive benefit package and the opportunity to serve in a mission-minded organization. For more information on our community organization, visit our website at (Login for Information).
Job Summary:
The Geriatrician treats all types of diseases and illnesses, both acute and chronic, physical and behavioral, as well as providing preventive care to the older patients. Providing the best quality care to evaluate and manage the unique health care needs and treatment preferences of the older patient population.
Experience:
Education/Training Level:

Board Certified in Family or Internal Medicine
Must have Certification in Gerontology
maintain medical licensure and required CME credits
Licenses & Certifications

Possession of a current Florida license to practice medicine
Communication Skills

Possess effective communication skills and interpersonal skills with patients, families and members of health care team
Bi-lingual (English and Spanish or Haitian Creole) desirable but not necessary
Technology Skills

Must be proficient with electronic health records (eHR)
Similar Jobs
Below are the filters associated with this job. You may click on a filter to find more jobs like that or
click here
to start a new search for similar jobs. You may also use the
Advanced Search
to start your search with this jobs criteria.