Psychiatry Hospital Based job located in Idaho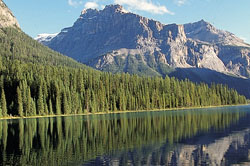 Job Description
Live in one of the most beautiful natural areas in the US, with very moderate climate and unlimited outdoor recreation
Desirable loan repayment and retirement programs available, with an excellent full benefits package and competitive salary
System of mental healthcare delivery where the primary focus is on patient care and symptom improvement
Idaho Department of Health and Welfare - Idaho State Hospital South
40-hour work week w/ limited on-call, and a commitment to work-life balance
Flexible schedules
Up to $75k loan repayment
Retirement savings w/ over 11% employer match
On-call: $10k annual average as PTO or cash payout
Relocation assistance
Low-cost health insurance rates
Paid malpractice insurance
Generous holiday, vacation, and sick leave
Inpatient care
We are seeking a BC/BE Psychiatrist to provide progressive, best practice care in a patient-focused and friendly work environment.
With two state psychiatric hospitals and seven regional field offices, we are Idaho's largest state agency and a leader in the field of health and human services. You will enjoy unmatched scenery, year-round recreation and true work-life balance to enjoy all Idaho has to offer.
Located in the beautiful Pacific Northwest, Idaho is known for friendly people, welcoming communities, and tremendous outdoor activities: golfing, skiing, camping, and fishing to name a few. Idaho has been named Safest State in the US, Top State for Business, Top 100 Best Places to Live, and too many others to mention.
We offer a generous compensation package including: educational loan repayment program, relocation assistance, 40-hour work week, comprehensive insurance w/ low rates (health, dental, vision), state-matched pension and retirement savings plans, generous vacation and sick-leave accruals, ten paid holidays each year, and so much more.
Our team of psychiatrists:
Develops psychiatric diagnostic evaluations
Conducts or serves on interdisciplinary treatment team staffings
Prescribes and performs psychiatric treatment to include psychopharmacology, individual and group psychotherapy and other modalities
Reviews and monitors clinical staff records
Assesses patient's medical condition and refers for consultation and treatment
Provides staff training on psychiatric diagnosis and treatment to non-physicians
Provides consultation to other primary therapists
May provide psychiatric consultation to community physicians and agencies
Serves on various hospital committees
Provides authoritative psychiatric opinion on various issues such as resolving conflicts in client diagnosis, acting as designated examiner, providing court testimony, or conducting court ordered evaluations
Visit Us Online: (Login for Information)
Contact: Erin Floyd, Human Resources, (Login for Information)
No third party recruiters, please.
-------------------------------------------------------------------------
About Us:
STATE HOSPITAL SOUTH, Blackfoot: SHS provides psychiatric inpatient treatment and skilled nursing care for Idaho's adult and adolescent citizens with the most serious and persistent mental illnesses. The hospital works in partnership with families and communities to enable clients to return to community living. The facility is accredited by the Joint Commission on Accreditation of Health Care Organizations, and is certified by the Center for Medicare and Medicaid Services. SHS includes 90 psychiatric adult beds, 29 skilled nursing beds, and 16 beds for adolescents. It also maintains a statewide program to restore competency of criminal justice patients.
Treatment is provided through an interdisciplinary team, including psychiatrists and other physicians, psychologists, nurses, therapeutic recreational specialists, and social workers. The team works with patients and their families to develop and implement individual treatment plans. Treatment includes evaluation, medications, individual and group therapy, education, recreation, and discharge counseling.
EEO/AA/Veteran.
Similar Jobs
Below are the filters associated with this job. You may click on a filter to find more jobs like that or
click here
to start a new search for similar jobs. You may also use the
Advanced Search
to start your search with this jobs criteria.