Psychiatry Partnership job located in Oregon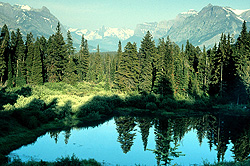 Job Description
Busy, growing, outpatient, group practice seeking psychiatrist to join our multidisciplinary team.
Design your own practice
Beautiful Willamette Valley location, old historic home office
Busy, growing, outpatient, group practice seeking psychiatrist to join our multidisciplinary team.
By practicing with (Login for Information), you would have the option to design your own practice within the context of a supportive multi-disciplinary team, the opportunity to supervise mid-level providers, and the ability to work in community mental health. Due to our partnerships in the community, working with our Valley Mental Health patients may make you eligible for recruitment funds and loan repayment opportunities.
(Login for Information) is a busy, growing, outpatient group practice that began in the 1990's and is owned and managed by Dr. Rebecca Ricoy and Dr. Janice Veenhuizen with the support of the Executive Director and the management team. (Login for Information) is located in Salem, Oregon, nestled in the beautiful Willamette Valley. This region is unique for its easy access to mountains, coastline, wine country and the major Metropolitan City of Portland.
(Login for Information) also does business as Valley Mental Health (VMH) (Login for Information), which primarily serves Medicaid participants. VMH contracts with over thirty diverse therapists from across the city which enables us to address a broad spectrum needs. Our four psychiatric mental health nurse practitioners, as well as Dr. Ricoy and Dr. Veenhuizen, provide medication management and collaborate with the therapists to support the patients. The rest of the VMH team includes the Director, a four-person medical case management team, a general case management team, and a three-person intake team that matches clients seeking services with an appropriate provider to meet their needs.
Dr. Ricoy, Dr. Veenhuizen and one of our psychiatric mental health nurse practitioners, Sandy Bassett, also serve individuals with commercial insurance through the private practice of (Login for Information) (Login for Information). They are supported by a receptionist working with prescriptions and other processes to facilitate their work with patients.
Our multidisciplinary team culture is solution focused, collaborative, and supportive, and we enjoy laughter. The doctors promote good selfcare which promotes excellent patient care. We practice in two locations - one is a beautiful 1920's historic building and one is a business complex with walking paths, overlooking a stream. Both locations and their warm welcoming environments ensure a calm, inviting experience for our patients. Ultimately, we have a deep belief in excellence and equity and use these values to guide the quality of care we provide to our community.
Similar Jobs
Below are the filters associated with this job. You may click on a filter to find more jobs like that or
click here
to start a new search for similar jobs. You may also use the
Advanced Search
to start your search with this jobs criteria.