Psychiatry Hospital Based job located in Utah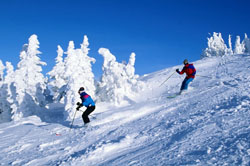 Job Description
Develop our program
Strong Leader desired
Team builder and enjoys inpatient work
Medical Director Position in Salt Lake City, UT
St. Mark's Hospital, located in beautiful Salt Lake City, Utah, seeks a Psychiatrist for a possible Medical Director position. This opportunity includes patient care responsibilities and directorship responsibilities.
Join an existing team of Psychiatrists and Behavioral Health specialists in caring for patients in our 16-bed behavioral health unit. We specialize in treating adults who struggle with mental illness and/or addiction.
The goal of our treatment program is to stabilize the patient through medication management, group therapy, family meetings and pastoral care. Our highly skilled, professional healt(Login for Information)re team works closely with patients and their family and caregivers to develop an individualized treatment plan.
This employed position features a base salary, director stipend, CME funds/days, relocation allowance and comprehensive benefits package.
Living in Salt Lake City provides unmatched access to outdoor recreation, a thriving downtown district and friendly neighborhoods. Enjoy living in a terrific community while practicing medicine in a professional and compassionate environment.
Do not delay call today!
Similar Jobs
Below are the filters associated with this job. You may click on a filter to find more jobs like that or
click here
to start a new search for similar jobs. You may also use the
Advanced Search
to start your search with this jobs criteria.